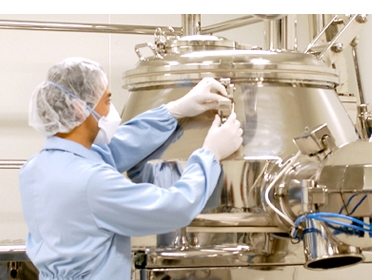 Contract Manufacturing
DELORBIS provides contract manufacturing for many customers.
This includes the entire technology transfer of our customers' products to our manufacturing facilities, in accordance to their dossier requirements.
We also offer services such as EU batch testing and release of pharmaceutical products.
At DELORBIS, we are equipped with stability chambers that enable us to conduct ICH stability studies at long-term, intermediate and accelerated conditions.
In addition, DELORBIS offers many analytical testing services in compliance with GMP requirements and in accordance with the corresponding pharmacopeia (Eur. Ph., USP).
We can also provide regulatory assistance for the preparation of regulatory dossier documentation.
DELORBIS manufacturing facilities have been designed to accommodate the production and packaging operations of non-sterile oral solid dosage forms (tablets, capsules and powder suspensions for reconstitution). Our manufacturing site has been constructed to the strictest specifications and in accordance with the principles of current Good Manufacturing Practice as required by the guidelines of the European Union:
Fully computerised Building Management System continuously monitors and controls our production environment (temperature, relative humidity, differential of pressure and air change per hour)
Production and packing areas which are adequately segregated with independent material and personnel flows; these areas have been built to the highest standards using high end pharmaceutical panels and PVC floorings
HVAC systems deliver high level of air quality corresponding to hygiene Class "D". Terminal HEPA H14 filters are installed in all production rooms and in our dedicated sampling and dispensing laminar flow booths
DELORBIS production and packaging lines are equipped with sophisticated technology from the first manufacturing step throughout to the last packaging step. Our main production and packaging equipment consists of:
Rapid mixer granulators
Fluid bed driers (including a Wurster pellet processor)
Bin blenders with capacities spanning from 30L to 1000L
A large variety of sifters (vibratory, co-mills, hammer and knives mill)
Compression presses with B- and/or D-tooling equipped with metal detectors
A capsule filling machine for capsule sizes 0 to 5 also equipped with metal detectors
A film coater which includes state of the art spray gun technology
Blistering machines equipped with on-line detection mechanisms. Our blistering machines are adapted to the use of the most common packing materials (ALU/PVC, ALU/ALU, ALU/PVC/PVDC and ALU/PVC/PE/PVDC);
A filling machine for powder suspension
A sachet filling machine for capsules
A fully automatic cartoning machine with the latest detection mechanisms, suitable for on-line vignette application and data matrix coding
In support to the manufacturing operations, DELORBIS warehouses occupy a large section of our site allowing for adequate capacity storage in a strict orderly fashion. All our starting materials and finished goods are kept under tight temperature and relative humidity control by the mean of our on-line computerised Building Management System.
Recycling
DELORBIS is determined to minimise the impact of its manufacturing activities on the environment: we have embarked with local partners on a recycling programme which covers all our papers and cartons. Further, our pharmaceutical waste is handed over to a specialised company for safe disposal in accordance with local legislation.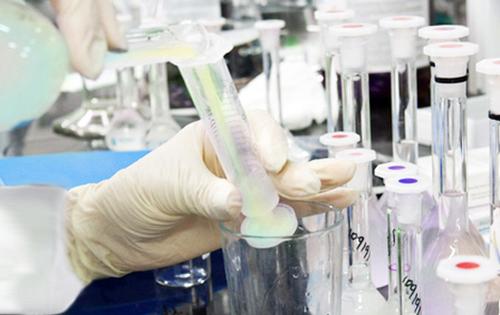 Quality Control
DELORBIS Quality Control laboratory operates in accordance with the principles of the current European Good Manufacturing Practice. It has successfully been audited by the Cypriot authorities as well as the authorities of other countries and Delorbis customers.
The Quality Control laboratory has recently been expanded and is able to fully support manufacturing operations:
By ensuring the quality of all materials used in production.
By providing analytical support for all production stages when necessary.
By ensuring the quality of the manufactured finished products before they are released to the market.
By ensuring the quality of the finished products throughout their shelf life by performing stability studies. We have the ability to perform stability studies in various environmental conditions (25C/60%RH, 30C/65%RH, 30C/75%RH, 40C/75%RH).
Thanks to our highly competent personnel as well as the state of the art equipment available in the Quality Control laboratory we can offer to our partners:
Analytical support for product transfers at Delorbis.
Performance of stability studies.
Analysis and release of finished products.